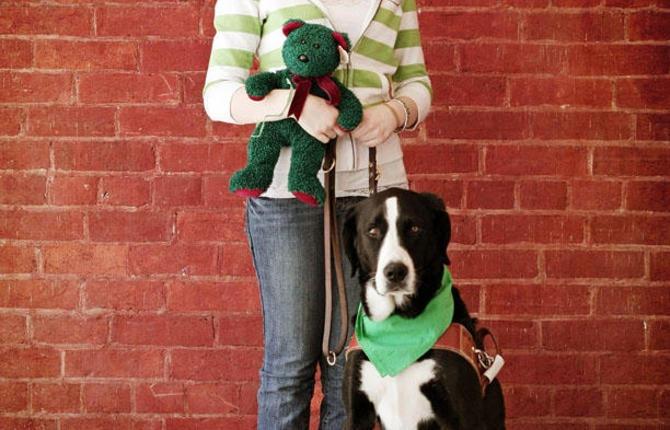 Miss Teen Oakville is inspiration to all
Molly Burke, 15, sees what kind of effect she can have on the world far beyond what her physical vision allows.
Burke is Miss Teen Oakville and has retinitis pigmentosa, a disease that has caused her to progressively lose her sight.
Burke, along with her seeing eye dog Gypsy, are visiting schools throughout southwestern Ontario for Teddy Bears of Hope, a foundation to collect bears and money for children in Uganda. She, along with other area pageant winners of Miss Teen Canada hope to each collect about 2,000 bears, with a $2 toonie for cleaning and transportation to Uganda, by June 1. Burke hopes to double that amount.
"I'm travelling to many schools and businesses and asking if they would like to donate new or used teddy bears. The last school I visited had 700 students so I hope to get quite a few from them," she says.
Burke used to attend Appleby College in Oakville but in grades 7 and 8 had much more vision loss. "Things were really hard last year so now I attend W. Ross Macdonald School in Brantford which is a school for the visually impaired. I've accepted it more and am just taking it as it is and this is how I am," she says.
For more information on Teddy Bears of Hope call 416.434.9839 or visit www.Teddybearsofhope.com.