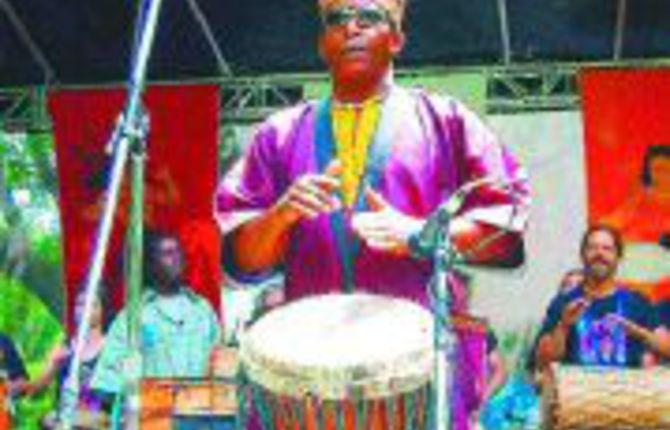 Luminato
So you're aware that for the first 10 days of June, Toronto will host the world's newest international arts festival but did you know that 75 per cent of Luminato events are free – many of them geared towards family? The multi-genre festival features more than 100 events throughout the city, with a focus on accidental encounters with art. If you stay in your living room, you're unlikely to happen upon anything interesting, but if you head to certain areas of town – Harbourfront, for example, or the Distillery District, you might find a giant multilingual scrabble board, floating horses, or the world's largest interactive light sculpture.
A TTC day pass (available on weekends for $8.50) is the ideal way to get around town during the two Luminato weekends – June 2-3 and June 9-10. At the north end of downtown, check out the Summer of Love in the Yorkville area, where hippie culture abounds on the afternoon of Saturday, June 2. A short walk south to the grounds of Queen's Park you'll find people dancing to the beat of a different drum – several different drums, in fact – at the Muhtadi International Drumming Festival. If your kids (and you) have the stamina, you might want to stay in that neck of the woods for what will likely be the biggest draw of the Festival, the long-awaited opening of the Royal Ontario Museum's Michael Lee-Chin crystal. A street concert precedes the official opening, followed by free admission to the ROM all evening and through the next day.
The south end of Toronto offers another array of family-oriented experiences. Check out the floating artwork at Union Station and BCE Place and then head to Harbourfront Centre where Carnivalissma (June 8-10), a celebration of the world's best carnivals, offers hands-on activities for all. Then catch the free L'Art Boat – it leaves every hour on the hour – to the Distillery District for some more unique art experiences, available only to those who travel by water between the two sites. Travel back to Harbourfront for an evening of fire dancers, stilt performers and the light of a 1,000 lanterns to cap off your Luminato experience. Information about all of the Luminato events is available at www.luminato.com. – D.F.