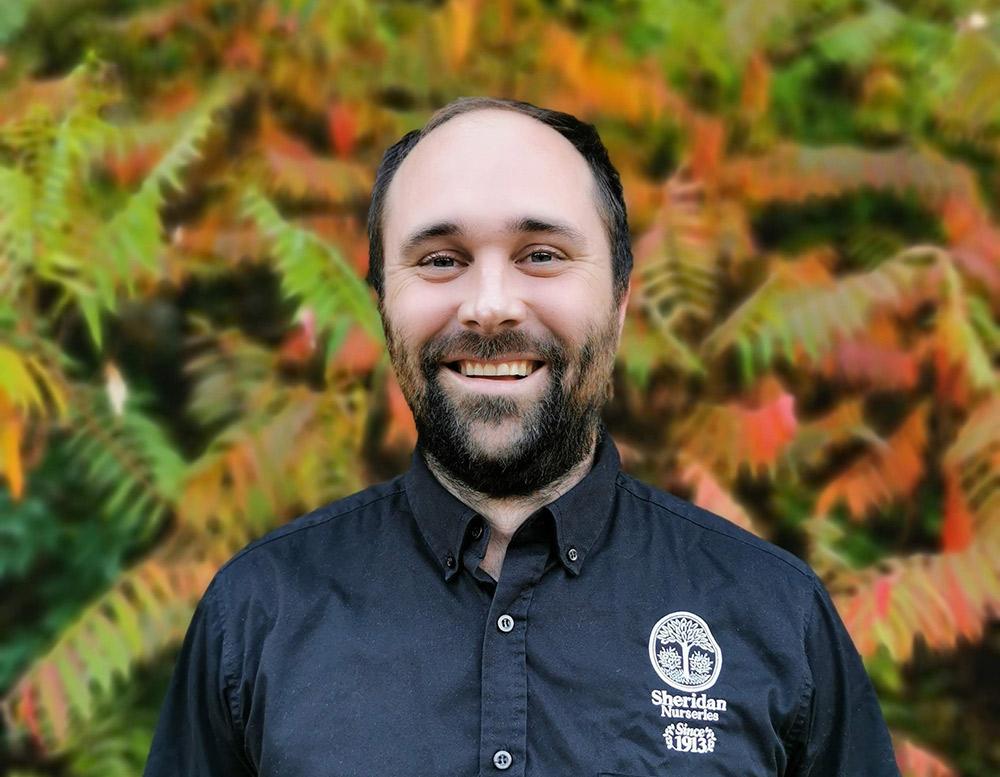 Let's grow – Bring the garden indoors
Landscaping – indoors? Why not. Now's your chance to accentuate your home's personality and décor by adding houseplants with a landscaping plan in mind.
Matthew Warden, Manager of the Sheridan Nurseries in Toronto, agrees, but where do you begin? "The first question we ask is what kind of lighting do you have?" says Warden.
"Light plays the most significant factor. In fact, the windows in our houses naturally filter infrared light which is an important part of a plant's development. That's why it's important to provide plants with the proper lighting conditions for the best success," says Warden. "If you want height, plants like bamboo palm, dumb-cane would be a great choice. And when it comes to the champion of low light, you can't go wrong with the ZZ plant. Put it in a closet, come back two weeks later, it will look the same. And if you're looking for something for a coffee table or low-floor plant, "the ever-famous peace lily, and Chinese evergreen – all do well in low light."
Your indoor landscaping plan is no different from your overall design plan. Don't forget to incorporate plants of various heights to create interest and include a composition of leafy and flowering plants. The cactus makes a great indoor plant and creates a wonderful focal point in a room.
There are other things your nursery needs to know to help you build your indoor garden. For instance:
• Do you have young children or pets?
• What kind of look are you trying to achieve?
• How high or low are your ceilings?
• Do you need a floor plant or a plant as an accent?
• Are you trying to hide something?
• What's your budget.
As for care and maintenance, Warden points out the biggest mistake people make, is when they're watering, they water all at once. Instead, Warden suggests to first, aerate the soil by loosening it. This way, when you water, the water goes into the middle of the plant, and the roots absorb it.
Watering tip: Once you've established a feeding schedule, stick to it. Don't fuss over your plants. Plants like their independence.
And while you're at it, why not add a windowsill herb garden and let your kids embrace their tiny green thumbs? Whether you start with seeds or starter plants, imagine their surprise when they see their herbs grow. Now, instead of having to buy herbs at the grocery store, they get to pick them from their very own garden and be a part of making a simple meal magical by adding fresh basil they grew.
Who knows, maybe you will encourage a budding chef, gardener, or botanist? At the very least, you will help them understand where their food comes from and let them participate in the meal-planning process.
This spring, think basil, rosemary, sage and mint. All are perfect ingredients for many recipes and are easy to grow.
As for their care, two things to keep in mind; "Most herbs like to be on the dry side when it comes to watering," says Matthew, "so ensure the soil is dry between waterings, and the more you pick them, the more they'll grow."
The kitchen is the ideal location as it usually has the best light. You'll also want to maintain good airflow, "this will prevent spider mites, as these will appear when the room is too warm and dry."
And when that herb garden becomes a jack-in-the beanstalk – find a patch outdoors for that tiny green thumb in your family.
For more ideas, check your local nursery's expertise and the gardening tips from Sheridan Nurseries.
sheridannurseries.com