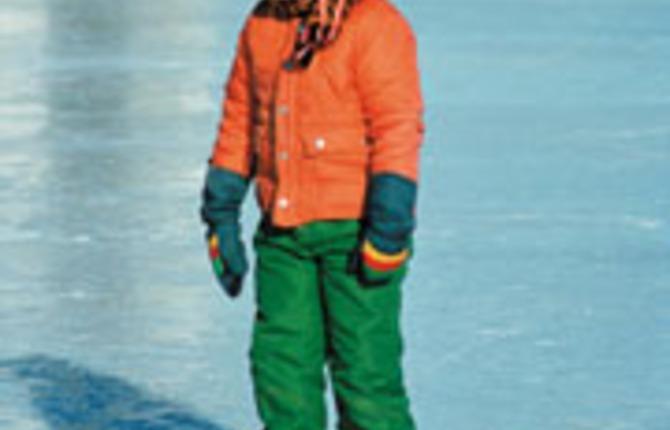 How to pick a skating program
You decide to put your child in ice skating lessons, but aren't sure how to begin or where to look.
Search the local newspapers, magazines, Internet or Yellow Pages for skating clubs or schools in your area as well as check your local recreation department or community centre. Once you make the decision to register your child in a program, you hope the experience is a positive one.
Before lessons begin, you need to ask some important questions concerning equipment: What type of skates and helmet should I buy? How do I ensure the skates fit properly?
Here's where what I call 'skate smarts' can help. I recommend leather lace-up skates for proper support. Try to avoid moulded, hard-plastic skates. After all, whose foot fits around that kind of design? Plus, there's not a lot of support around the foot. Also, buckles often come apart or don't tighten with a custom fit that is provided with lace-up skates.
By having your child wiggle his or her toes with the skates on, you should be able to place one finger behind the heel of the foot; otherwise it's too small. Two fingers is too big. If the skates don't fit properly – your child may not perform to his or her best ability.
Don't assume skates are sharp straight out of the box. I've seen this at the rink when children arrive for lessons and their new skates are dull. Sharpening should be done after every 15 to 20 hours of skating. Choose a professional sharpening service, as this may affect your child's skating ability and performance.
As for choosing a helmet, you want to make sure the strap fits well under the chin – not on the mouth – so the helmet stays secure, while allowing some movement. Too tight a fit means pressure on your child's head. This can lead to discomfort, including headaches. At most skating programs, including ours, a chin strap is mandatory.
Choose a CSA hockey-approved helmet specifically made for ice bumps and falls. Faceguards are highly recommended to prevent facial and dental injuries.
Young children – age four and under – should experiment at home by putting on skates and helmet and walking around in a carpeted area – but away from stairs – to get used to the fit and feel before heading to the rink.
Once you get to the rink to watch a lesson, look for the coach/instructor to start with simple skills:
o Proper falling down and getting up
o Tapping toes/marching on the ice with assistance, then progressing to taps/marching without assistance
o Going further distances after several tries, e.g. skating four feet out and back, then five feet out, etc. Eventually, skaters should be encouraged to skate across the rink and back
o Increased and improved speed, which needs to be progressive with each skate or each lesson
o Improved confidence each practice or lesson. Does the instructor use praise to encourage kids?
Also, think about questions to ask the instructor afterwards. Getting involved with your child's activity will help you better understand the instructor's methods.
Here are some key questions:
o What will my child be learning over the next few weeks?
o How much practice time should he or she have?
o What can I do to help?
o Is this equipment appropriate for my child?
It's also important to ask the instructor what experience he or she brings to the job. Look for:
o Previous experience as an instructor/coach
o Genuine interest in children and works well with them.
o Patience and explains things so youngsters can understand.
o Creativity in teaching tools and methods.
Be proactive. You have a role to play in ensuring your child's experiences on and off the ice are fun and successful. It's a partnership between you and the instructor working together to get the best results for your child. Your interest in the program, positive attitude and support towards the instructor provides a healthier atmosphere than if you're not as involved or asking questions in positive ways.
On the other hand, if the instructor doesn't seem interested in answering your questions or involving you in discussions, you may want to consider alternatives in a skating program.
*
Parent and skating instructor, Tammy Keogh, has taught thousands of youngsters to skate since 1994. She owns her own skating school, Performance Skating Schools Inc. Find out more at: www.performanceskating.com