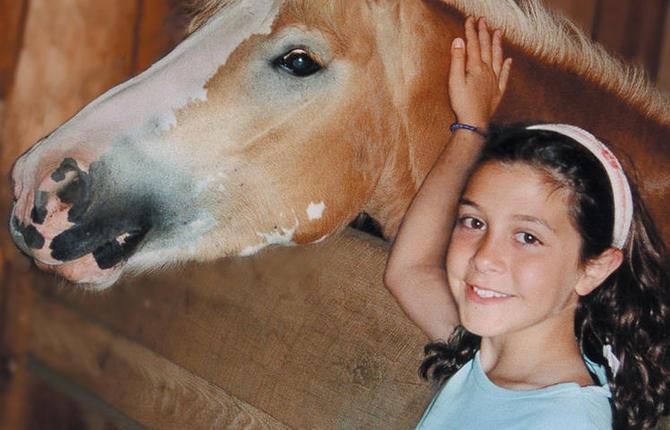 How to choose a riding camp
The best thing my parents ever did for me was to send me to horseback riding camp. Maybe it was to get me out of their hair over the summer months, but it piqued my interest and has lead to a life-long love of horses and a career in the equestrian industry.
Riding camps are a great place to gain confidence, meet friends and keep fit. Choosing a summer riding program can feel pretty daunting – but take a deep breath, it need not be so difficult. For both the complete beginner and the advanced riding school student, safe, effective and fun riding instruction for the summer can be easily tracked down. Ask around. There is no better indication of the quality and stability of a riding school than by speaking to the people who know – current and past students. A reputable riding school is key to making sure that the calibre of instruction your child is getting will be high in quality. The riding community is a tight knit group – finding a well known riding school can be as easy as calling a few stables in the area and seeing who they recommend.
This is not to say that you should choose a riding camp based on the opinions of others. Make time for a visit to your prospective riding schools. One visit to a barn can give you a plethora of information about the stable and lesson program. While visiting, take a look at the cleanliness of the facility. Are the floors swept and the stalls clean? Are the barn, paddocks and riding areas in good repair? A well-run and professional facility will present itself with pride in its horses, tack, facility and staff.
Once you are visiting, ask if you can observe a lesson or two. This will give you an idea about the quality and style of teaching your child will receive during the summer. It can be difficult to evaluate the quality of teaching for parents and students new to horses and horseback riding, but there are definitely a few things you should look for. The communication between coach and rider is essential for equestrian development. Are the instructions clear to the class? Does the instructor take time to explain the exercises and their benefits? Is there positive reinforcement for skills attempted and accomplished? Horseback riding is harder than it looks. Good quality instruction makes a huge impact on the enjoyment and advancement of the students in his/her class.
Be wary of the riding school that does not welcome observation of their classes. As a parent, you have the right to know what kind of instruction your child will receive.
Ask the staff about the instructors' qualifications. The Ontario Equestrian Federation (OEF) has a certification program for instructors and coaches. Making sure that your child will be taught by a certified instructor or coach will reassure you that the lessons will be safe, fun and effective. The OEF website lists certified instructors and coaches – feel free to check the credentials of the instructors/coaches at the prospective riding school.
Take some time to meet the horses. A well run riding facility should have healthy and happy horses. The stalls should be well maintained and the animals kept at a healthy weight. A variety of school horses to fit different levels and sizes of riders is a must. The school should have horses that are suitable for beginners, intermediate and advanced riders. Yes it may be cute to see a tiny child on a humongous horse, or funny to watch a tall rider on a small pony – but this might not make the best mount. A variety of horses will leave room for your child to grow as a rider and experience different types of horses in his/her equestrian endeavours. Another great way to get a feel for a prospective riding school with a summer program is to visit during a special event such as a schooling show or clinic. Getting a feel for how the riding community at that barn interacts will help you determine if the school is a good fit.
Ask about the counsellors that will be supervising your children. Counsellors that have had past experience with horses are important. Although the camp may have different counsellors than instructors, the camp counsellor will no doubt be helping the children in and around the barn. They should be able to assist your child in tacking and un-tacking the horses and with other barn chores. They should be aware of horse behaviour in order to help the children safely navigate around the barn and with the horses outside of lesson times.
Summer camp is supposed to be fun. Riding camps are no different- Check to see if there are other fun activities that will take place during the times when your child will not be riding. Riding camps should also offer other types of fun. Crafts, games and group activities that can take place in and out of doors can offer a well rounded camp experience. Is there a place to take part in activities if it is raining? Check out the facilities and where your child will be spending his/her indoor time as well as the riding arenas. This is an area that can be overlooked by parents. It is important for your child to have a nice indoor space to get away from the sun and rain. You know that wet dog smell? Well, wet horse smell is worse!
Laura Shell is a certified horseback riding coach at York Equestrian Riding School in Stouffville, Ont.