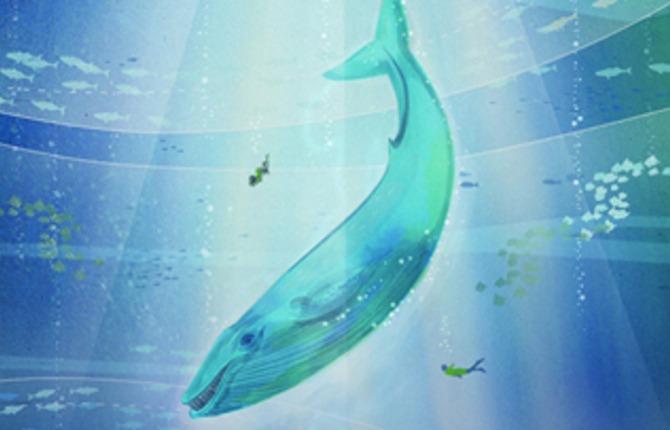 Go deep into the ocean with the ROM's Blue Whale Exhibit
By Vanessa Lupton
If you have ever wondered what it would be like to swim with the whales, a visit to the Royal Ontario Museum (ROM) should be at the top of your activity list.
On Saturday March 11, the ROM's newest exhibit Out of the Depths: The Blue Whale Story opened to the public. The exhibit invites families to dive in and discover the underwater world of amazing oceans and salty seas. Children and their families will be in awe as they witness the greatness of the 80-foot blue whale and experience hands-on marine-themed activities.
Share in the story of the ROM scientists who worked with local communities of Newfoundland and Labrador to recover the bodies of two blue whales who died tragically during a rapid shift of ice cover in the Atlantic Ocean. Discover the mind-blowing biology of these whales and learn about the challenges of preserving the species, the daily life of a whale, and how we can protect our largest animal.
Have you ever wondered what noise a whale makes? Wanted to see whale poo? Or wondered how big a whale heart is? The exhibit answers these questions and so much more. With a variety of interactive displays and games, Out of the Blue does a fantastic job of providing a wide variety of information that is both informative and accessible for children.
With more coastline than any other country, Canada has much to see and learn about. Let the ROM scientists teach you about the diversity of Canada's oceans and the wild creatures who live in them.
For more information on the Out of the Depths exhibit and any of the other family-friendly exhibits in the museum, visit www.rom.on.ca