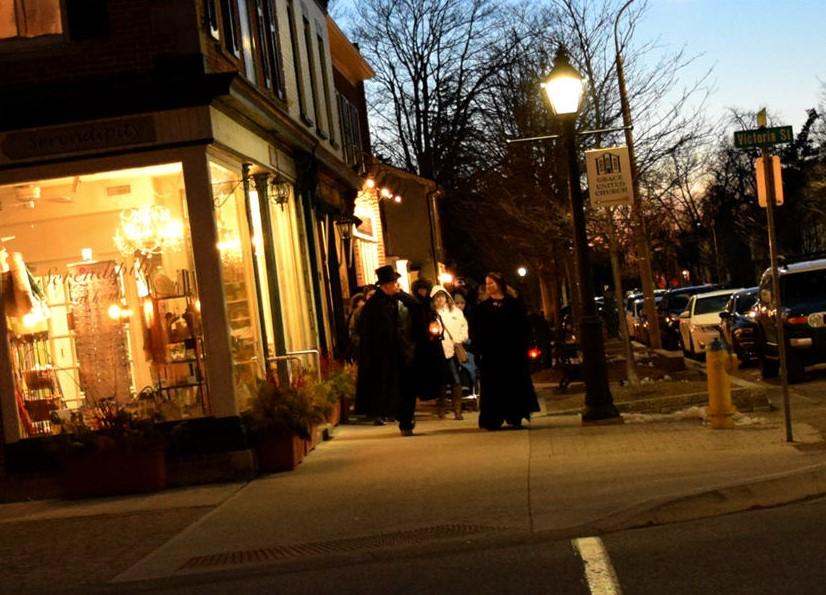 Ghost Tours of Niagara-on-the-Lake
By Andrew Hind
The night is dark, and the moon, poking through clouds above, casts an eerie pale glow on the sleeping town. A chilled wind moan causes you to hunch down inside your jacket, and your eyes dart about anxiously. Every shadow seems to hide a lurking spirit, and every rustle of the leaves suggests the movement of some unseen ghoul.
It's the perfect evening for ghost hunting, and Niagara-on-the-Lake is the ideal setting. The inventory of haunted locations in this historic community is unusually long for its modest size. The community's rich history, dating back to the late 18th century, is ample for gripping ghost stories.
"Niagara-on-the-Lake is one of Canada's most haunted towns, with 200 years of history and countless ghosts tied to its forts, inns, and homes," says Daniel Cumerlato, a paranormal enthusiast and owner of The Ghost Walks. "We can't guarantee you'll see a ghost on our tour, but our guides will make sure you 'meet' them."
For almost two decades, The Ghost Walks have been taking tourists on 90-minute guided tours of Niagara-on-the-Lake. And while ghosts are active year-round, Cumerlato explains that they become unusually busy in the fall, especially during the October Witching season.
The Ghost Walks leads meander through Niagara-on-the-Lake's darkened and quiet streets, weaving entertaining tales that provide an introduction to some of those restless wraiths that inhabit this historic community. Many of the town's most iconic heritage buildings are featured, merely standing before a two-hundred-year-old building, bathed in lantern-light, with shadows creeping upon you, hearing tales of murder and tragic death and unearthly hauntings, is chillingly captivating.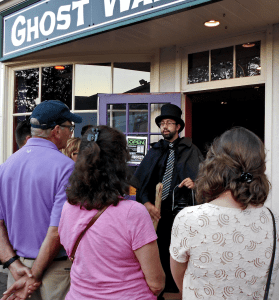 One of the most popular stops is The Olde Angel Inn, an English style pub where diners enjoy a casual meal amongst exposed hand-hew beams and thick planks laid in 1815. It also happens to be one of the most infamously haunted spots in the community. Pull up an extra chair for Captain Colin Swayze, who, so legends say, was posted to Niagara during the War of 1812 and fell hopelessly in love with the daughter of the Inn's proprietor. When the British were forced to pull out of town, the love-struck officer lingered behind, hoping to see his beloved one last time. He died by bayonet when American soldiers found him hiding in the basement. The tragic officer's spirit has been tied to the site ever-since.
The tour's varied tales are chilling, but mild enough to be suitable for older children, making The Ghost Walks an ideal Halloween adventure.
Niagara-on-the-Lake is said to be Ontario's most haunted community. See for yourself…if you dare.
For more information, go to https://ghostwalks.com/niagara-on-the-lake/