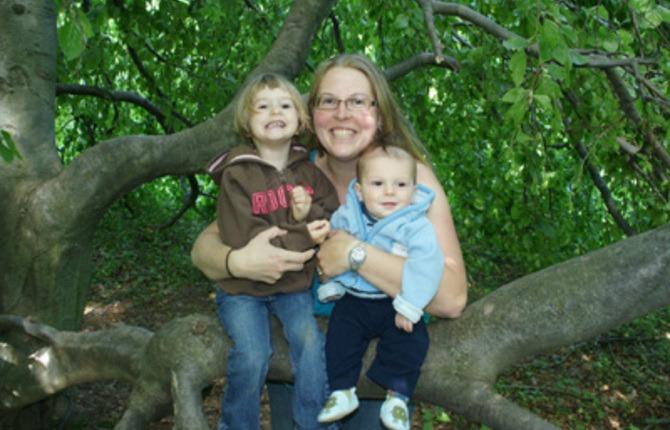 Getting your hands dirty
I've spent most of life playing in one garden or another. Both my grandmother and mother nurtured my green thumb from an early age. My Oma could make anything grow and she happily shared her gardening secrets with me as we puttered around her garden. I remember spending warm summer afternoons picking red currents for jam or munching on cucumbers freshly picked from the veggie patch. My mom's garden was always brimming with colourful blooms and she was never upset with me when she caught me stomping through her flowerbeds to pick the tulips, peonies, or dahlias. Instead, she gave me my very own garden where she encouraged me to explore and get my hands dirty.
Now as a mom, I'm trying to encourage my kids to get their hands dirty whenever possible. For my two year old son, this isn't a problem. Ian gets his hands dirty a lot – whether it's spilling an entire bottle of baby powder on the carpeted stairs or digging the soil out of my houseplants to fill his dump trucks. Katrina, on the other hates getting her hands dirty. She's a precocious five year old who takes great pride in staying clean. She has bright yellow gloves to keep her hands dirt free when helping in the garden. When baking, she wears her apron, rolls up her sleeves and carefully takes off her watch and her collection of silly bands.
However dirty they get, at the end of the day when they're spick and span after a bath, it's the memories we've made together that are important. I don't care if I have to do another load of laundry, wipe finger paint off the walls or buy a new vacuum cleaner after sucking up an entire bottle of baby powder.  I'd rather let them get dirty and have fun doing it.