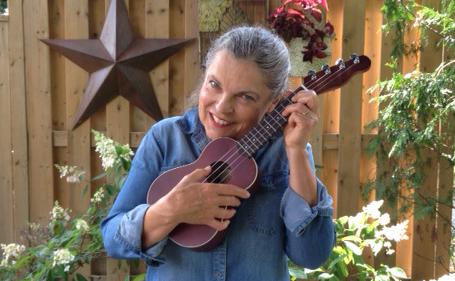 Fun and easy ukulele lessons
"Got my first real four string
Cutest Fender uke I'd seen
Played until my fingers bled
Was the summer of 2018."
With apologies to Bryan Adams, I couldn't resist comparing my foray into the ukulele to the singer's commitment to the guitar. I had been thinking of getting a ukulele for a while. It's so much more portable than a guitar and I like its light-hearted sound.
When Fender offered a chance to have an instrument and learn to play, it struck a chord. I actually thought that learning to play would be simple since I know enough guitar chords to play a few dozen songs. When I was ready to tune my cool little Fender ukulele I quickly learned that the strings did not replicate the bottom four strings of a guitar as I had anticipated. This was indeed a whole new learning experience that would definitely test the "Fender Play" web-based lessons that were offered by the guitar maker, along with a cute little instrument.
Introduced a year ago, the "Fender Play" lessons are geared to beginners. They are delivered in bite-sized videos hosted by an array of instructors who gently coach students through each session. Playing along with a video makes learning simple and the accompanying illustrations provide excellent guidance during the session.
Students begin by answering a number of questions that allows them to receive a customized curriculum geared to their instrument and musical taste.
"Fender Play" offers song-based instruction that gets students playing quickly and as I discovered, gets them hooked. I wanted to keep going and learn more songs.
I chose the folk song option and learned to strum "Bad Moon Rising", "Ring of Fire" and "You Are My Sunshine". There are plenty of current tunes too that weren't as familiar to me. It is possible to learn a Foo Fighters or Stone Temple Pilots song just as fast.
You can sign up for a fee 30-day trial at the Fender Play website https://www.fender.com/play. Lessons cost $9.99 a month. What you don't pay for is practice and that's the most valuable component of any learning experience. The comfortable nylon strings of the ukulele are much easier on the fingers than metal guitar strings so you won't be playing until your fingers bleed. Just like all play, it should be fun and this program offers that kind of experience.