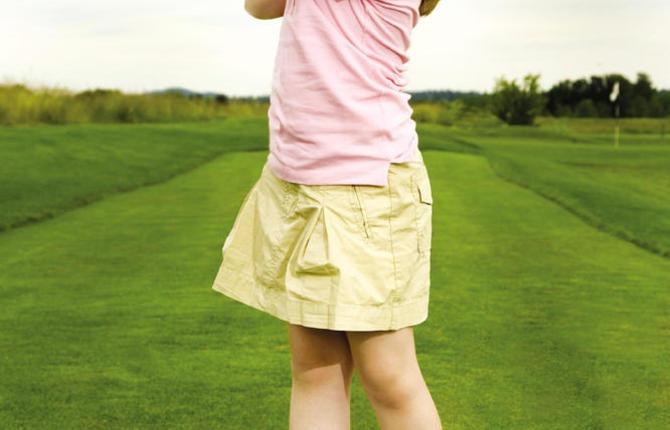 Free clubs for kids at Golf Show
The golf course is increasingly a place for family time as more and more children are coming into the game that has traditionally been more of an adult pursuit. Celebrating its 20th anniversary in 2009, the Annual Golf and Travel Show has witnessed the growth in youth golf over years and has continued to expand its offerings to families at the event. Families will again feel welcome at the show running from February 27 to March 1 at the Metro Toronto Convention Centre.
Back for another year is the Pizza Pizza Junior Zone – a place where the youngest of golfers can get their start in the game and have fun testing their skills in the Pizza Pizza Putting Challenge. Children get the chance to learn new golf techniques while participating in a fun challenge and receive a free putter (limited to 200 kids each day). Plus, with exhibitors from all areas of the golf and travel industries, parents can browse through the latest in golf equipment, accessories and clothing, as well as golf courses, golf destinations and travel deals.
Other Show Highlights:
m Visit Nevada Bob's Retail Pavilion for 4,000 square feet of great deals!
m Test the newest equipment at the Manufacturer's Showcase.
m Enjoy entertainment at the 19th Hole Lounge – relax with music from Wave 94.7.
m More than 5,000 Free rounds of golf are given away at the show! Book your free round at the Play Golf Ontario Pavilion.
m West Jet offers show-only travel specials featuring great deals to a variety of golf-destinations.
Visit the City Parent website at cityparent.com and click on the Family Time at the Golf Show button for a family admission discount coupon and for a chance to win tickets to the show, click on the Win Golf Show Tickets contest button. Go to www.torontogolfshow.com for more details about admission prices and show features.