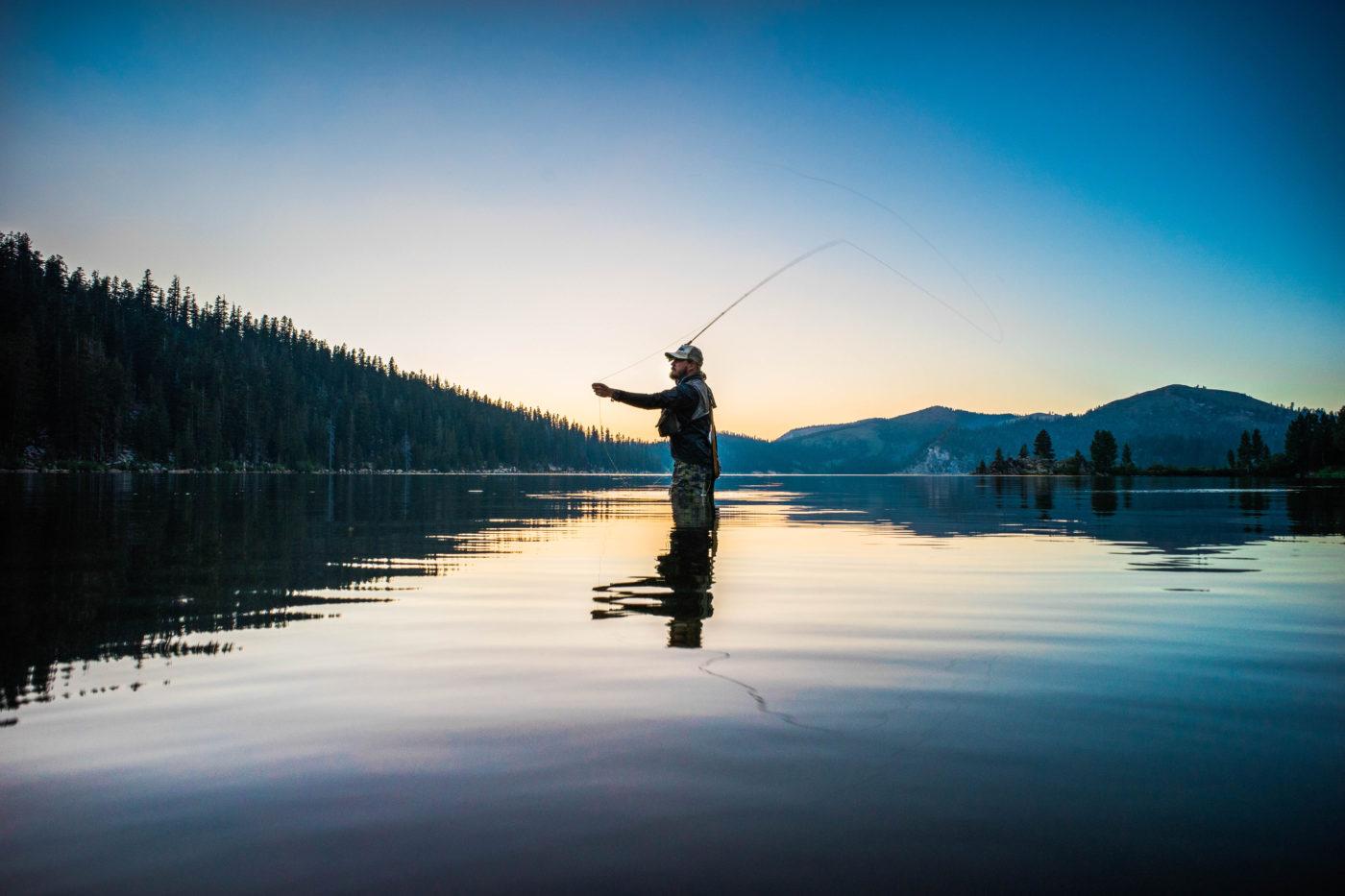 Fishing for fun in the summertime
The names written on the cedar rafters have created an informal record of the girls who have stayed in cabin number one. It's the cabin that I stayed in decades ago, before campers were allowed to leave their mark and it's the cabin I cleaned during a recent work weekend at the summer camp funded by our church.
The old cabins are being replaced one-by-one as funds allow. There's some discussion about selling portions of the autographed beams to the individuals responsible as a fundraiser. As I stood on the top bunks and dusted cobwebs from the rafters I mused about salvaging some of the perfectly preserved wood for both its intrinsic and sentimental value.
Mostly I thought about the girls who would be occupying the cabin this summer. They'll be like the kids I met six years ago when I returned to camp for a week to lead the craft program. Those kids were up for a week of fun and that's how it begins. And the benefits of that camp experience never end when you have fond memories like mine of that week of camp back in the '60s.
While cost can work against our desire to have our kids head off for a week or more of overnight camp, many offer financial assistance. Depending on the amenities, prices vary and may not be out of reach for the average family. Also check out leaders-in-training programs as a way for your older child to go off to camp.
Day camps are a way to test the camp waters. The feature in this month's Junior section provides lots of information about what to expect from a good camp program and the benefits of the experience. While swimming might be on the day camp agenda it's not likely that day campers will go fishing. This is an experience generally passed down from angler to angler.
If you've never baited a hook (aka impaling a worm) or taken a fish off, it might be a chance to try something new with your child. You don't need a fishing licence if you are not actually doing the fishing. This issue also includes a beginner's guide to fishing and a list of some local fishing holes. Basic fishing equipment, including a junior sized pole, some hooks and a bobber, is not expensive. Not mentioned in the feature is some advice for which I am forever thankful.  Be sure to flatten the barb on the tip of the hook by squishing it with pliers. This makes for an easy release of the fish as the sharp, backward facing barb that is designed to ensure the fish doesn't escape, is disabled. You will thank me for this piece of fishing wisdom.
There are lots of other great ideas in this issue's calendar section if you are fishing for some family fun.