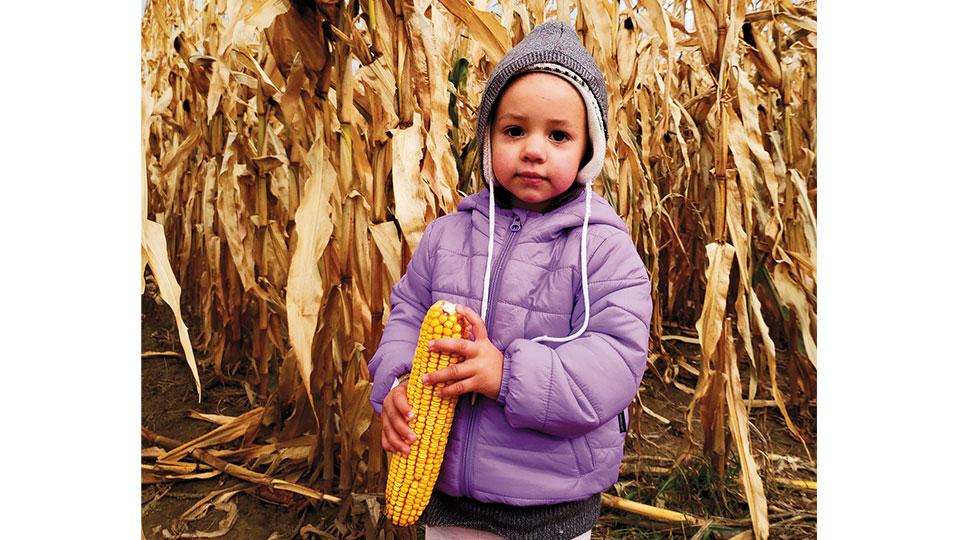 Falling for Murphy's Farm Market and Bakery
The leaves have transformed into a painter's palette of rich colours. The air is crisp and fresh. Pumpkins, fat and orange, dot field and store shelves. It's autumn.
And it's time for Fall Fest at Murphy's Farm Market and Bakery, near Alliston, a family-run farm that embraces the season as tightly as a child holding a trick-or-treat bag.
Murphy's Farm is a testament to stewardship, continuing a family legacy that extends to the 19th century. In 1913, William A. Murphy recognized there was magic in the soil here. He settled down, started a family, and cultivated the fertile land. Five generations later, the Murphy family continues to grow crops on the same bountiful property, now under the careful management of siblings Hollis English and Calder Murphy.
As farmers, the Murphy family experiences the fullness of every season. But autumn feels special, the culmination of the growing season. And so, when the leaves begin to taint with colour, Murphy's Farm swings open its doors and welcomes guests to their annual Fall Fest (Sept. 17 to Oct. 31), a family event that celebrates autumn in all its glory.
Visitors flock to the property for a plethora of fun activities.
Hop aboard a wagon for the short ride out into fields dotted with plump pumpkins and strangling vines. There are more than a dozen types available, ranging from the orange gourds typically associated with Jack-O-Lanterns to several varieties of white, even blue/gray (Gray Ghost) and pink (Porcelain Princess). Little hands will want to pluck the very best.
Pumpkins are also stacked high around the property, including two pumpkin walls that serves as a perfect backdrop to family photos. Fall selfies can also be taken before decorated hay bales.
Children race enthusiastically into a massive corn maze and play in the Fun Farmyard, with its sandboxes, playground, obstacle course, Bouncing Pillow, and the charming Mini Main Street.
Follow your nose to the bakery, full of indulgences. This time of year, the shop is filled to overflowing with pumpkin-flavoured and -inspired products, including fall-themed sugar cookies, pumpkin cake pops, and pumpkin-spice coffee, all made from scratch.
Most of all, enjoy a rural farm setting where the best of nature is on display.
Just the Facts
Admission: weekend and
holidays $13 per person, weekdays $9
(under 2 years free)
Location:
5141 Simcoe Road 10
info@musphysfarmmarket.com
705-435-2141
murphysfarmmarket.com