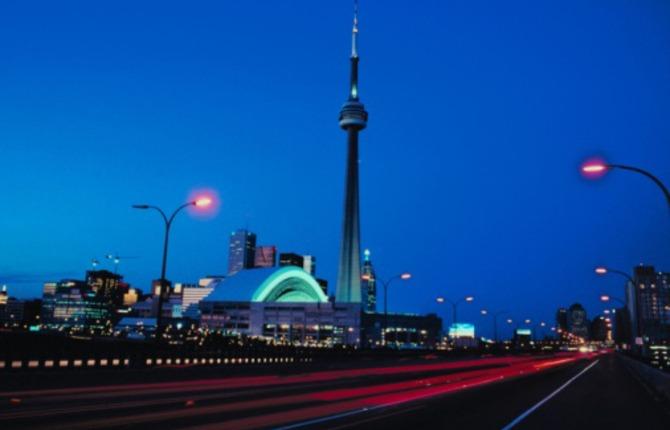 CN Tower 40th marked with discounted rates this weekend
This summer CN Tower celebrates 40 years since it first opened its doors to the public on June 26, 1976. As part of the celebration, children can visit the tower this weekend at a special reduced rate.
Download a coupon the website to save 40 per cent off a child general admission when you visit on our anniversary weekend, June 25 and 26! Click here for a printable version. You must print and remit the coupon onsite to receive the offer. Offer applies to child general admission tickets that are purchased onsite at the CN Tower box office on June 25 or 26 only. The coupon is valid for a maximum of 4 child tickets. Mobile versions are not accepted. During your visit be sure to enter the onsite contest for your chance to win some amazing prizes.
With Canada's tallest building celebrating a giant milestone, a giant birthday card has been created to mark to occasion. Courtesy of the upcoming release of Disney's The BFG, which opens on Canada Day, the giant birthday card will be located at the base of the CN Tower June 21 through July 1 for visitors to come add their birthday wishes. Brand ambassadors will be located at the giant birthday card daily to help well-wishers write their personalized greetings on a tablet, which will then be displayed on the large electronic screens inside the card. #BFGxCNTower40
Here are some new features at the CN Tower this summer:
• Live views from the top of the Tower with HD best-in-class live streaming video, powered by EarthCam are available on cntower.ca. Get inspired to visit before you go.
• Displays and exhibits as you journey to the elevators tell the history of the CN Tower, and provide insights and interactive opportunities to discover how the Tower works today.
• On the LookOut level, there's a new Weather Wall for information on how weather is impacting the Tower today. Add your own photos of great weather shots from or of the Tower, and be part of the display.
• Available July 2016, a navigational APP, available as a free download, to help visitors make the most of their CN Tower visit.
For more details visit www.cntower.ca.