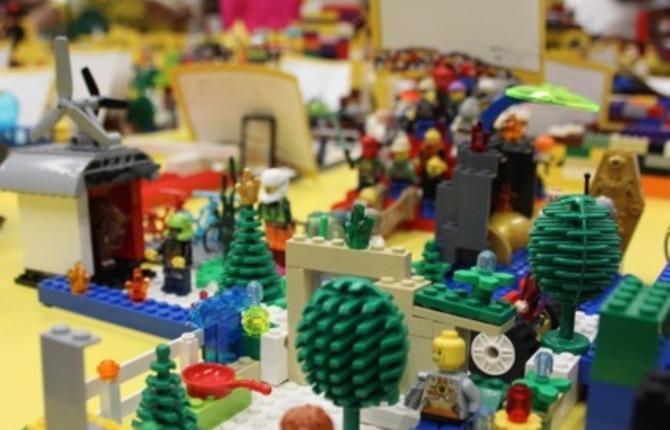 Build the future with Lego City of Tomorrow
The mind of a child knows no bounds. And given the opportunity, a child's imagination can be truly visionary and impact positive change. To that end, Lego is hoping to inspire a nation of kids and is encouraging them to join the movement by building their vision for the city of tomorrow.
Lego is inviting kids across Canada to build the future.
With Canada's 150 fast approaching, what better time to give the builders of tomorrow a platform to shape a truly inspiring future? Lego Build Your City of Tomorrow is aimed to inspire young Canadians to think about what will make Canada's future cities better, brighter, and even more fun. Will there be more parks and green space? What will transportation look like? What about pets? How will technology impact our day-to-day lives?
Here's how young builders across Canada can get involved in shaping their future:
· Create their own Lego City of Tomorrow build expressing their vision for the future
·  Capture and Submit their creations online at http://www.legoplay.ca/city-of-tomorrow from Through Sunday, June 4 for an opportunity to win a once-in-a-lifetime family trip to Ottawa on Saturday, July 1 to experience the Canada 150 celebrations
· Join a Free Family Team Build by visiting any of the 82 Toys R Us stores across Canada on Saturday or Sunday April 8 or 9 from 11 a.m. to 3 p.m. for super awesome City of Tomorrow build events.
Share your creations using @LEGO (Facebook/Instagram), @LEGO_Group (Twitter) and #LEGOCityofTomorrow.