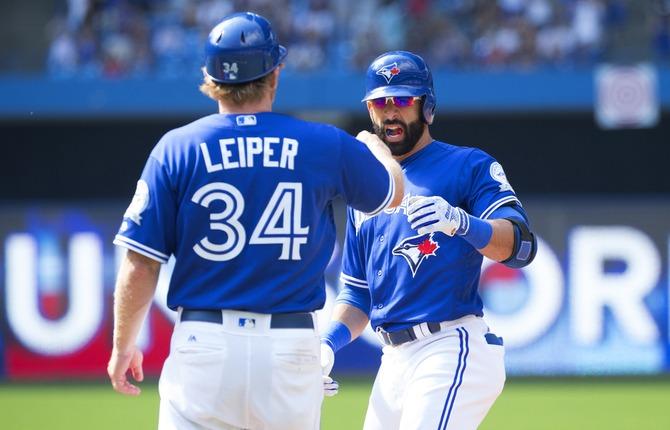 Baseball's batting 1000
There are record numbers of young batters coming to the plate this summer as minor baseball ranks swell in the wake of the Toronto Blue Jays stellar 2015 season.
In Toronto, a town that "typically has always been hockey, hockey, hockey," baseball is bouncing back, says the aptly named Gabe Diamond, founder of True North Sports Camps. The resurgence of interest in the sport has registered with increased enrolment in his baseball-focused day camp programs and has also produced waiting lists.
A similar surge has struck minor baseball leagues as well. CBC reported this spring: "Minor baseball associations claim booming registration numbers, with many leagues already full." Howard Birnie, secretary-treasurer of the Toronto Baseball Association was quoted as saying the numbers are growing particularly in the younger age groups where the significant increase has created waiting lists.
He's heard similar stories from other baseball associations and likens the trend to the popularity of baseball with kids in the '90s when the Blue Jays won [back-to-back] World Series.
Limited facilities make accommodating all of the potential players a challenge, Birnie added. It's an issue to which Diamond can relate.
"There's not a lot of land to build baseball diamonds in the city," he admits.
Another strike against the sport is that the Toronto District School Board has converted some of its school-ground playing fields to artificial turf that doesn't lend itself to infield base paths and backstops, Diamond explains.
There may be additional spaces at his day camps this year to absorb the waiting list if additional diamonds can be sourced. The 4- to 14-year-olds who register will get what Diamond describes is "camp culture in a baseball setting". He and the three other co-founders of the original North Toronto Baseball Camp back in 2007 created a day camp that they would have wanted to attend when they were kids.
The co-ed camps comprise mostly boys but there is a female presence with about 5 to 10 girls in each group of 30 campers. This summer there will be a girls-only week in partnership with the relatively new Toronto Girl's Baseball league.
All of the players will learn some life lessons through this "thinking" sport, says Diamond, especially related to accountability, overcoming failure and experiencing a process rather than an outcome. And thanks to stars like José Bautista and his teammates, kids today are not just thinking about baseball, they are playing the game of summer.