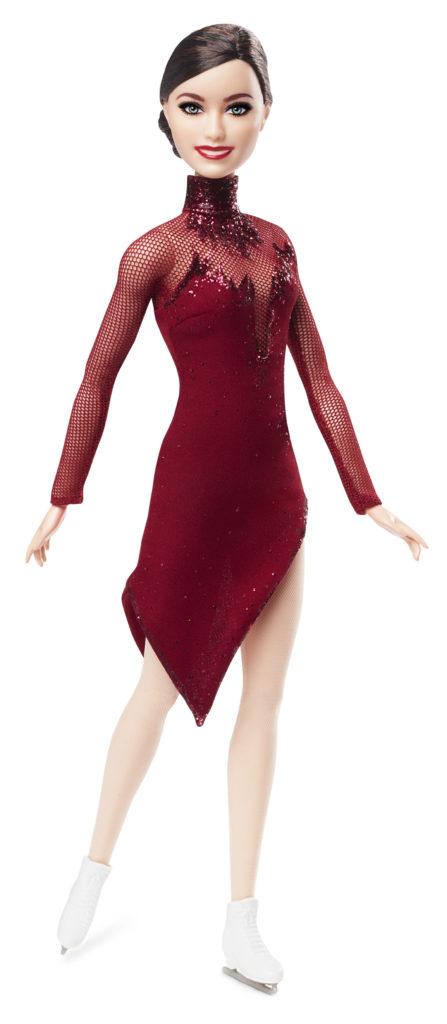 Barbie can be anything and so can you
By Christine Davis
For 60 years, Barbie has been breaking barriers, taking on more than 200 different careers since her inception in 1959.
The latest addition to that vast collection is Canadian figure skating sweetheart Tessa Virtue.
"It's crazy!" Virtue says of seeing herself in Barbie doll form, wearing her iconic crimson dress from her and partner Scott Moir's Moulin Rouge program performed during the 2018 Winter Olympics in Pyeongchang, South Korea. "I can't articulate how it feels," the five-time Olympic medalist says, adding she's had a series of "pinch me" moments since the team behind the iconic Barbie reached out to see if she would be interested in a collaboration. "I'm living every girl's dream."
And that dream is being lived out in a way that's truly in line with the Olympian's own mission statement. "I want to inspire and impact the lives of young girls," she says, "I want to make good of it."
Virtue admits she rarely takes the time to stop and celebrate her accomplishments and shies away from any sense of pride, questioning if that's a female thing.
With this venture she hopes to shatter barriers. "I'm hopeful," she says simply of her new role that she knows comes with great power and responsibility, particularly as she represents Canada, despite the fact that's a role she's familiar with.
Her representation of Canada is much in thanks to her 21-year partnership with Moir, of which she's most proud. "The crux of our success is our respect for each other and our partnership," she says, adding that her resilience to persevere in the face of adversity is something she also considers a success in her life and career.
"I think of grit and though it's difficult to see in yourself it's there. We were determined to be the best we could be," she says of her and Moir's partnership, admitting they possess a  "tenacity to not give up."
She wants young girls to know that anything is possible. "The world is your oyster," provided you have passion, goals and dreams and are willing to work towards them. "Whatever that is. Own it and embrace your uniqueness."