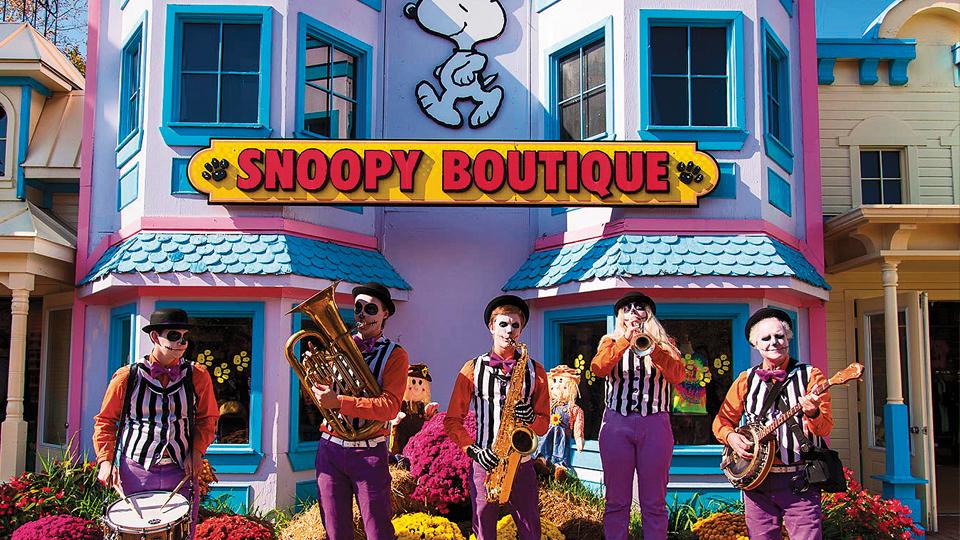 Autumn fun – Camp Spooky at Canada's Wonderland
The sun settles below the horizon and shadows stretch across the landscape. Trees are barren, almost skeletal. Fallen leaves crunch under feet. There is an unnatural stillness of the night as a full moon climbs into the sky. You shiver almost uncontrollably, both from the chill and growing certainty that something lurks in every pool of darkness.
Welcome to Halloween. The Witching Season.
We revel in the fearsome and frightful at this time of year, as evidenced with the growing number of ghost tours, haunted house experiences, and other mature attractions. But what about little ones? Surely, they should be able to celebrate the season beyond going door-to-door in search of candy handouts.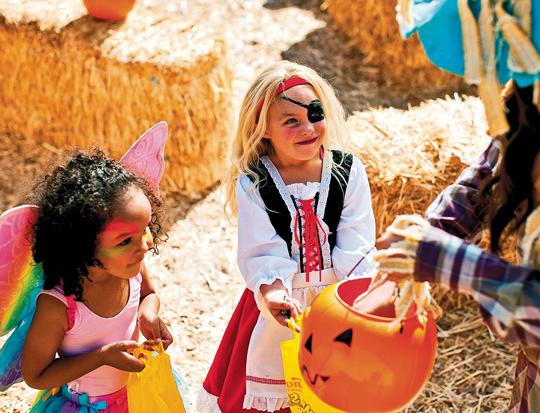 Canada's Wonderland agrees. And the iconic theme park delivers with Camp Spooky, a family-friendly daytime running every weekend from Sept. 25 to Oct. 31. It's the perfect outing for little ones, filled with tiny terrors and more fun than you can shake a witch's broom at.
Let's get the important part out of the way early: yes, there is candy, and plenty of it. Kids can trick-or-treat at various stations, filling pails and bags with loot. Since they're shelling out for candy, your kids are presumably dressed up as little ghosts and goblins. So, head over to Peanut's Gazebo to take part in a costume parade at Lucy Van Pelt's Costume Party.
Lucy isn't the only Peanuts character here. Other members of the gang, dressed in costume as well, greet children and pose for photos. Children can also meet a host of spooky characters, like a vampire, a wicked witch, pirate, ghost, and spell-casting wizard.
Camp Spooky is enlivened by all kinds of live music, including a staged musical called Charlie Brown's Trick-or-Treat show, performances by the aptly named Pumpkin Patches, and a roving band of skeletal performers, the Dixieland Band, who entertain with Halloween favorites. Kids can dance up a storm at Sally's Disco Party.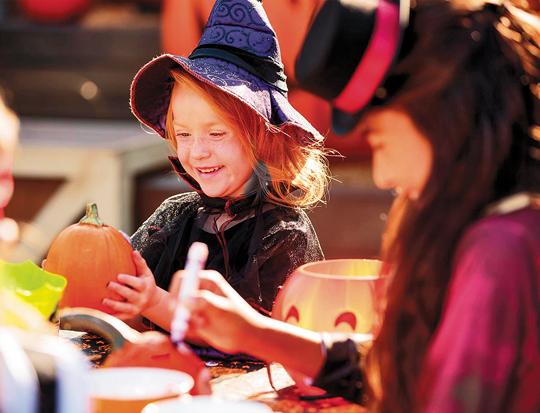 Other entertainment includes the side-splitting hijinks of Doo Doo the Clown and Spooky Tales with Snoopy, an interactive party with the iconic dog.
Oh. And there's pumpkin decorating. Pick a plump gourd, bring it to life, and take it home with you.
Camp Spooky is included with Park Admission, so no need to limit yourself – enjoy everything Canada's Wonderland has to offer.
Canada's Wonderland gives children the Halloween festivities they deserve with Camp Spooky, and event equal parts trick and treat. There's nothing better than seeing little princesses and pirates and tiny heroes and haunts beaming in delight.