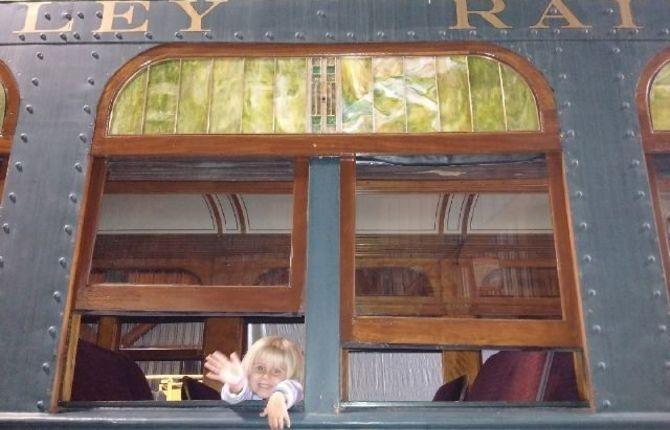 All aboard at the Halton County Radial Railway
By Christine Davis
After visiting the Halton County Radial Railway (HCRR) last week I didn't know where to start when writing this post. There was so much to take in and so much to learn.
Our visit was inspired by my three-year-old daughter's love of trains but after visiting I think there's something for everyone, not just the train-obsessed, at the privately owned museum that operates on donations and with the help of volunteers.
Director Bill Thompson gave us our tour of the barns containing the collection of cars and a free guided tour is available to anyone who asks – something I recommend you do as the member volunteers can tell you all about many of the locomotives and pieces of equipment in the collection, the restoration of the cars and answer your questions. Don't forget to ask which train is often featured in TV's Murdoch Mysteries and will be used in the upcoming Anne of Green Gables miniseries.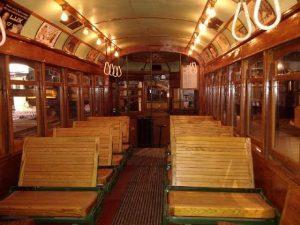 For the kids there is a scavenger hunt to find the five Engineer Ducks on the property – a fun game that will keep them entertained as the adults peruse the collection. The whole family will enjoy hopping aboard many of the streetcars, interurbans, suburbans and buses and hitting the railway-crossing button to sound the bells.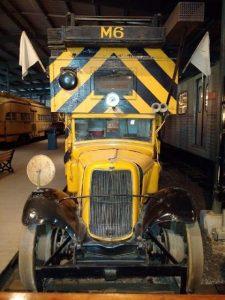 Once you've explored the barns you'll want to check out Rockwood Station and of course, hop a ride on one of the cars that will take you two kilometres into the woods and drop you off at a beautiful picnic spot. If you want to make a day of your trip to the HCRR I suggest packing a lunch and enjoying it by the pond or at one of the many picnic tables, then purchasing an ice cream inside yet another car. Two different cars operate on the line, so try to catch the other back and don't forget to have each conductor punch your ticket with their unique hole punches.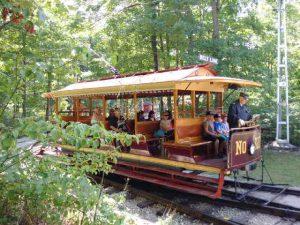 The HCRR is open weekends and holidays until the end of October and operates a variety of special events, including Autumn Colour Weekends Saturday and Sunday Sept. 17, 18, 24 and 25, Halton Region Doors Open Sunday, Oct. 2, Halloween Spooktacular, Saturday, Oct. 22 and 29 and Christmas on the Rails, Saturday, Dec. 3 and 10. Visit hcry.org for exact times and details.