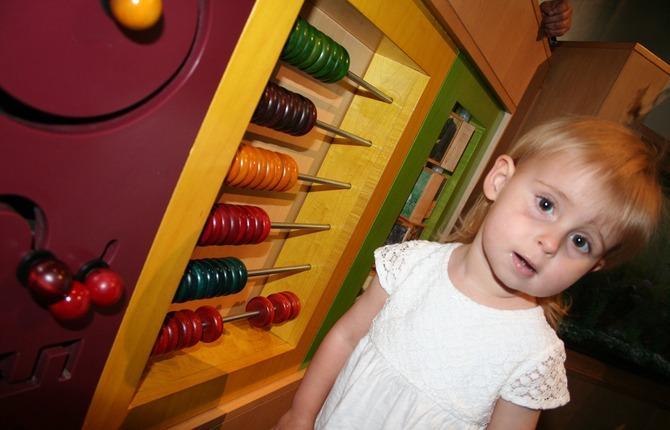 A whale of a time at the Ontario Science Centre
By Christine Davis
My family's summer got off to a rainy start. Fortunately for us it was a great time to visit the Ontario Science Centre for Media Day.
The perfect mid-way stopping point to the family cottage, a morning at the Science Centre proved to be a great way to not only unleash the inner scientist in my almost two-year-old daughter, but also tire her out so she would sleep the remainder of the way to said cottage.
With rave reviews from neighbours about the KidSpark area and the draw of Mythbusters: The Explosive Exhibition, my husband and I were excited to take little Isabelle on her first trip to the Science Centre – a place we both remember fondly from our childhoods.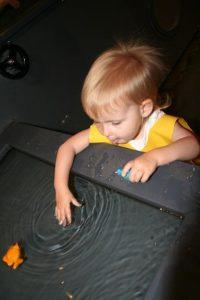 As soon as she set eyes on all the other children entering the building, she knew she was in for something good and the following few hours were spent perusing the attractions at her leisure, until the tell tale sleepy signs of ear-tugging and eye-rubbing appeared.
After a quick look through Space Hall, we headed straight for KidSpark, thinking our little one would love the mock grocery store, not realizing how much more there was to do.
From rolling balls down ramps and starring in her own music video to splashing at the water station and playing with the same wooden logs I swear I played with when I was a kid, she happily moved from one activity to another. Much of her time, as per usual, was spent taking in what the other kids were doing, while her dad and I jumped in to play with whatever we could.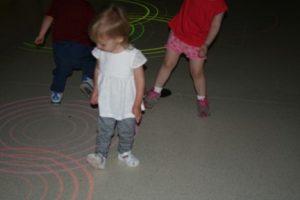 The highlight of our trip was a quick slide down the seven-metre (24-foot) tree trunk slide carved from a 125-year-old white pine tree at the Cohon Family Nature Escape. This cautious slide was taken just before the rain really started, which sadly cut our visit to this area of the Science Centre short.
Before we headed out we had to stop at Mythbusters: The Explosive Exhibition as my husband, a huge Mythbusters fan, wanted to see the gadgets, props and blueprints from the Mythbusters' television stage set, as well as test a few myths of his own. I would have loved to spend more time mythbusting, but that's when our little sleepyhead told us in not so many words that it was time to go.
We skipped the Humpback Whales film, but the 40-minute movie is said to be family friendly and sounds like a fascinating documentary.
For more information on summer programming at the Ontario Science Centre and showtimes, visit  http://www.ontariosciencecentre.ca.