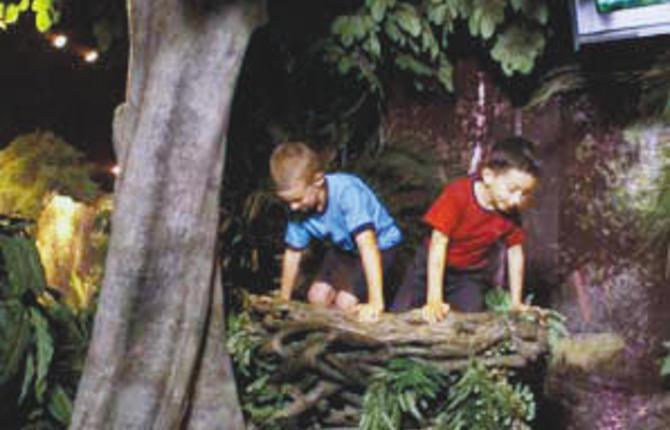 A chimp's world
By Melissa Martz
Some would say, that nature is the best classroom. Dr. Jane Goodall has taken that thought to heart. For the past 40 years she has conducted remarkable research on the Chimpanzee family, close relatives of the human family. Now you and your children have a chance to step into a nature classroom and learn from Goodall and her Chimps about how you can help our world by shrinking your ecological footprint.
It's all at The Waterloo Region Children's Museum until May 25 through the exhibit entitled ''Discovering Chimpanzees: The World of Jane Goodall''. This unique exhibit covers 6,000 square feet, and has transformed the entire fourth floor of the museum into an African jungle. An educational and enjoyable visit is in store when you explore each component of the exhibit; The Chimp Forest, The Work of Jane Goodall, Primates and A Reason for Hope.
In The Chimp Forest, you see a jungle created by faux jungle scenery, and experience interactive displays with customized computers that teach you everything from talking like a chimp, to their behaviour. The Work of Jane Goodall is the foundation for this exhibit. Here you can walk into a replica of her research station in Tanzania's Gombe National Park, and step into her life and relate to her passion and purpose. In the Primates section, take a walk through Goodall's 40 years of research and achievements with these amazing creatures. Their lives are depicted through a ''family tree'' mural of 12 families.
The Waterloo Region Children's Museum is located at 10 King St. Kitchener.
For more information, hours of operation and admission call 519-749-9387 or visit www.TheChildrensMuseum.ca.