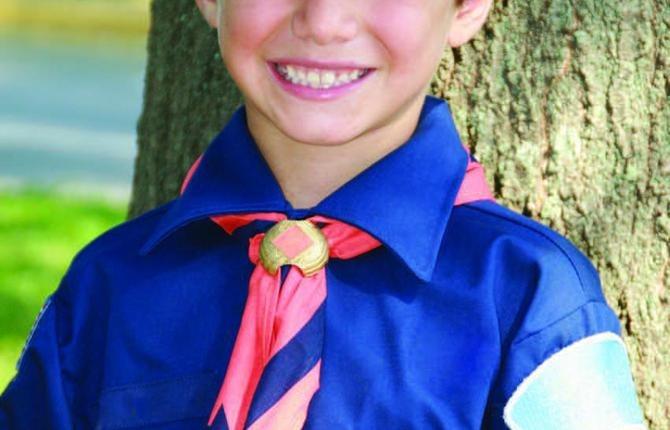 Benefits of being a Scout
Always playing catch-up to your children's energy level? Or worrying about if they will fit in or do well in school? Why not give them a chance to prove they can do it all? You don't even need to force them. Children have always been more focused on fun, but fun can be a learning experience too.
When I was a little boy, not that long ago, I joined a program that changed my life. I went on my first camping trip, saw my first deer, got the chance to do archery and build a bonfire. Not only did I do these things, but along the way I got to meet new people and make great friends. The pinnacle of my experience though, can only be described as breathtaking. This experience was waking up to morning fog rolling over the lake, as seals playfully splashed in the distance and I looked out over the landscape of Canada's west coast in admiration of its beauty. I was there on a kayaking trip that my Scouting group and I had planned for over a year, and none of that would have been possible without Scouts Canada.
Scouts Canada is dedicated to reviving the interest of children and youth in healthy lifestyles, a love for the outdoors, leadership, teamwork and fun. Scouting has been a long-standing and extremely successful organization worldwide. They have progressed with the times, as we all have. In order to improve their program, Scouting has worked hard to become more comprehensive and youth focused.
Scouts Canada represents all cultures and faiths as a diverse organization of more than 100,000 members nationwide made up of both boys and girls. We accept all youth regardless of ability or state of health. If they have a heart, we have room. If you think your children may not like being in a uniform, don't worry! Scouts Canada changed that too. Working with Joe Fresh, one of Canada's top clothing manufacturers, Scouts Canada has created a new and exciting modernized version of their uniform. Built for comfort, style and heavy use, these new uniforms are much more compatible with the youth of today.
So, we come back to the question of how to mix fun and learning. Scouts Canada has 24,000 dedicated leaders and volunteers who bring their unique and individual expertise with them to help solve the issue. These remarkable leaders and volunteers ensure Scouting provides every opportunity children and youth look for, from physical activity to a chance at pushing their intellectual boundaries. That is just the basics though. Scouts Canada has worked to provide unique and special opportunities as well. From participating in the Vancouver Winter Olympics to attending a World Jamboree, Scouts across Canada have done it all. Kayaking along the coast of British Columbia, and meeting the Prime Minister are just a few of the extraordinary things I have done through Scouts Canada. Your children could be next.
When you think of your children, don't you see the most special person in your life? So do our leaders and volunteers. To them, your children are the future of tomorrow. Visit www.scouts.ca.