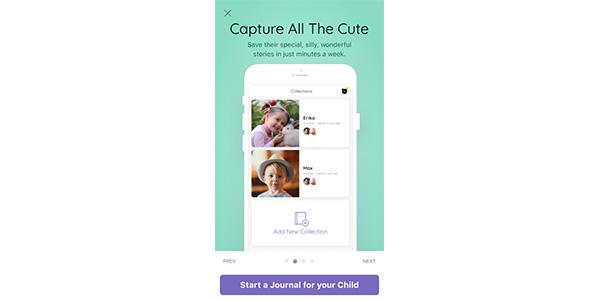 Child Journals contest
This contest is now closed.
Give Your Child the Gift of a Lifetime
Child Journals from LifeTales is the easy-to-use, award-winning way to save all your child's life events as they grow… to create a wonderfully rich story of their life that they'll treasure for ever.
Imagine…
being able to give your child a beautifully presented history of their childhood years… all the moments – big and small – that make life so special.
As time goes by, it's so easy to forget the interesting details. A photo doesn't tell you what happened just before, how you felt, at the time about what's going on around the picture.
Wouldn't it be great if you could save the complete stories around those precious events, thoughts, and memories and keep them safe to enjoy forever?
That's why we created LifeTales – an app that makes it easy for you to capture life's special moments and keep them stored safely forever. Check out how it works!