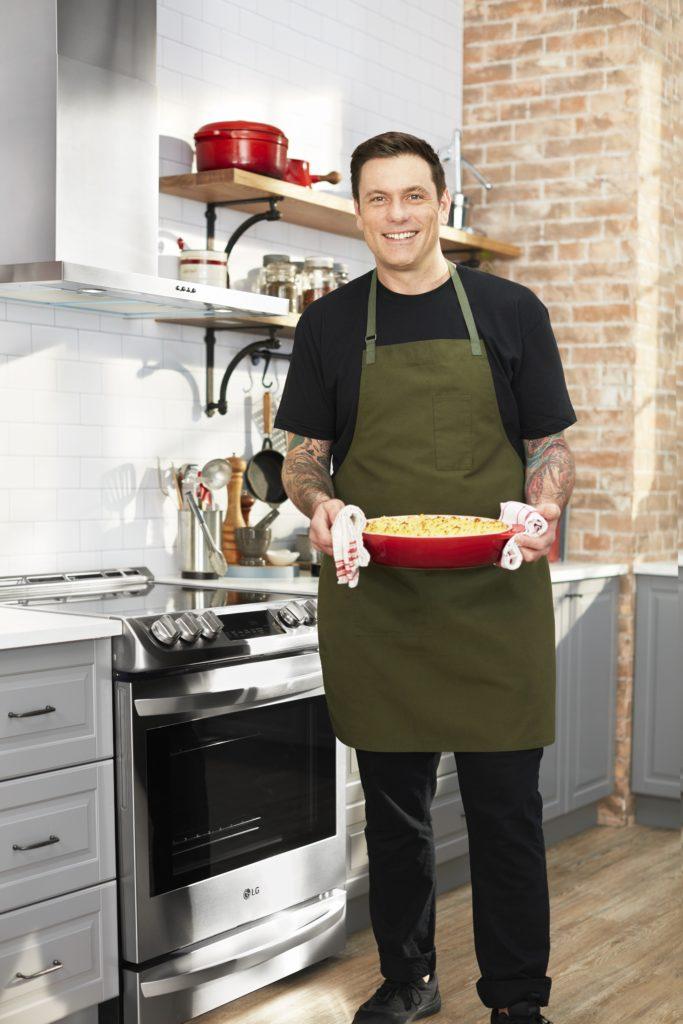 Cook more, waste less
By Christine Davis
Showing Canadians what's been done in restaurants forever, Chef Chuck Hughes' new web series in conjunction with LG Electronics Canada, aims to help families waste less food.
"You really want to make every piece you buy extend as far as possible," the chef and TV personality says. And his seven videos will do just that by offering recipes and multiple tips and tricks.
Such tips include tidbits like shopping with a plan. "Don't impulse buy," he says, instead suggesting that shoppers should go with a weekly meal plan to ensure every piece of food purchased is used.
Every piece of food includes items like the bones of the chicken. "Rather than breasts, buy a whole chicken," Hughes suggests. "It's cheaper. Roast it then make a pot pie, then stock or soup. Be creative."
While he admits that making our own food is more time consuming, the chef also says it's a great way to share experiences with family and teaches everyone a better respect for the effort that goes into it.
"For me, the best memories with my mom are those memories of cooking together," he recalls, adding that he's now sharing that tradition with his two young children. "Involving the kids makes it fun. It becomes a game and inspires them while they learn how simple it is to make something delicious."
He recommends making bread with the kids – something he does with his own 4-year-old. "In a matter of an hour and a half you have a delicious loaf of fresh bread," which can be enjoyed with butter straight away, served as French toast the next day, and bread pudding after that.
"Have fun," the chef encourages. "Try things. It doesn't always work out but it will still be edible."