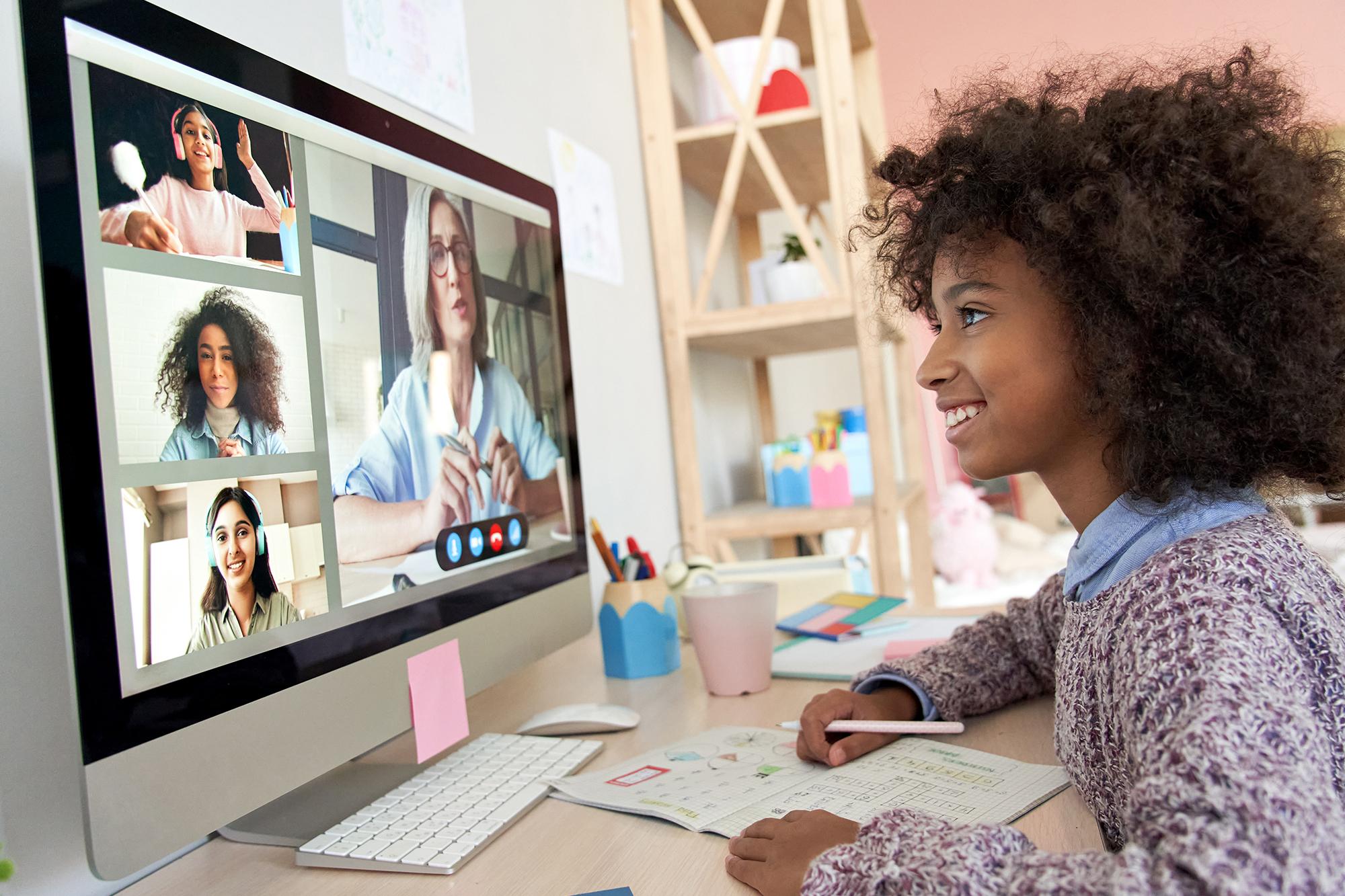 Virtual Class Guide

Jiggles and LeLe & Friends
Presented by Toronto Youth Theatre
In support of Camp Ooch: For Children with Cancer
What is the Event?
Join family entertainers Jiggles and Lélé and grooving throughout the entire experience! Using an energetic medley of music, movement, mindfulness, and make-believe; this interactive performance is a joy for the whole family!
Presented by Toronto Youth Theatre, this creative virtual concert will be hosted by Jiggles and Lélé featuring previous Toronto Youth Theatre performers and special guest artists; all in support of Camp Ooch and TYT.
When is the event?
April 25th at 9:00am
April 25th at 11:00am
April 25th at 1:00pm
Where are the donations going?
60% of proceeds will go to Camp Ooch in an interactive virtual concert that keeps kids moving *registered Charity
30% of proceeds will go to Toronto Youth Theatre *registered Charity
10% of proceeds will go towards paying the performers and creative team
---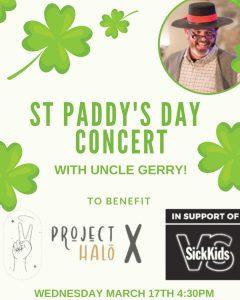 Fun With Music Together – St. Patrick's Day is just around the corner and do we have something special for YOU!
Did you know Music Together's beloved Uncle Gerry is Irish?? And he knows a lot of beautiful, fun Irish tunes to sing!
Uncle Gerry is hosting a Zoom concert with us on St. Patrick's Day (Wed March 17th) at 4:30 PM!
We'll sing some familiar Music Together songs (Rig a Jig Jig, Ran Tin Tinnah) plus Irish songs that Uncle Gerry knows and loves.
And parents, feel free to join us with a pint – we'll finish just before dinner after all!
Cost is $20/family, and all proceeds will go to our @projectmomhalo campaign for @sickkidsvs
We are helping to raise $1 Million to build a new hospital!
So wear some green, grab a green pint, and join us while we celebrate St Paddy's Day with Uncle Gerry!
Fun With Music Together
www.funwithmusictogether.ca
---

KRUDAR KIDS, Muay Thai Martial Arts
Krudar Kids is an award-winning Muay Thai Martial Arts program for youth ages 4-12. We teach strength, confidence, and focus through the art of Muay Thai while developing children's physical, spiritual, and mental health. Classes are taught by passionate and experienced instructors 6 days a week and there are classes for the whole family too!
More About Us:
https://www.krudar.com/krudar-kids-muay-thai-for-kids.html
---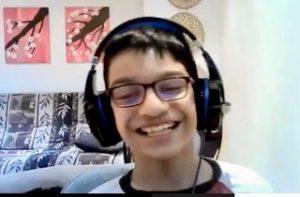 HOW FAMILIES CAN USE HUMOUR TO RELIEVE COVID-INDUCED STRESS AND ANXIETY
After a year of dealing with online schooling, working from home and a restricted social life and activities due to COVID-19, parents and kids alike may be struggling to find the funny in everyday life.
Parents can enrol their 11 to 17-year-olds in a SUSWB online camp, where trained comedian coaches will teach them how to use healthy humour to deal with personal challenges and become empowered to be kind, inclusive, resilient and healthy. The program improves kids' literacy skills in a fun way and develops public speaking skills. Upcoming sessions include March Break. The usual model is to have two to five campers per coach. The cost is $200 for a Monday to Friday virtual camp. Programs are also open for teachers and their classes, virtual or brick and mortar.
To learn more about the online comedy camps, visit www.suswb.ca or contact Sue Stephenson, President and Founder, at suestephenson@suswb.ca.
---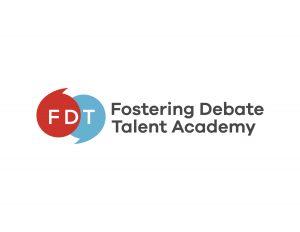 Fostering Debate Talent (FDT) Academy – Canada's leading provider of Debate and Speech coaching. Our customizable program offerings are what set FDT apart, as we offer private and group classes to students in grades K-12. Our dynamic instructors are experts in their field, having successfully competed and judged in countless tournaments and public speaking events. FDT can also be found hosting local debate tournaments, and offering a wide range of scholarships. We offer valuable and unparalleled experiences to students of all ages in the Lower Mainland, regardless of their experience level or economic position. We proudly teach over 350 students across Canada and beyond on a weekly basis online!
Learn how to Debate and build confidence through Public Speaking  – Accepting students in K-12 www.fdtacademy.com
---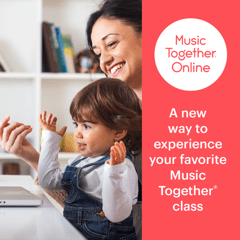 Fun With Music Together – In these special classes, the activities are specifically designed to teach you how to support music development in your child, how to connect with them through music and have fun! Our research-based curriculum not only develops your child's natural musicality, it will open the door to a world of possibility, not only for music learning but for ALL learning!  https://www.funwithmusictogether.ca
---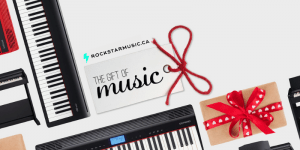 Rockstar Music – Give the gift of music these holidays! Get 50% OFF on instrument rentals with the purchase of a gift certificate. Learn to play the instrument you've always dreamed of. Discover a new way to learn music, with in-home and online one-on-one music lessons for all instruments and all ages. Visit our website to schedule a free trial with a Rockstar instructor today! www.rockstarmusic.ca or call (647) 526-7625
---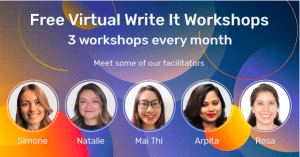 Ripple Foundation is hosting free, virtual 'Write It Workshops' for children in grades 4-8 to inspire them to continue their writing journeys at home. The program explores how to brainstorm, develop plots and create characters in stories successfully, and there is a prize giveaway at the end of each session.
For the 2021 workshop schedule and to secure your child's spot in the sessions, complete the sign-up form in the below link to receive an invitation to register:
https://www.ripplefoundation.ca/write-it-workshops/virtual-writing-workshop-schedule/
---

Created during the pandemic, Bloom Class emerged into the virtual education space in April 2020. A team of extraordinary teachers on a mission to foster growth mindsets in children and teens through thoughtfully created group classes as well as private lessons catered to the specific needs of each child. With a holistic approach, the educators at Bloom Class teach classes ranging from math and science to English, French and Spanish as well as coding, arts, debating, entrepreneurial skills, cooking, music and more. Most importantly, for every class booked, they plant one tree with their One Tree Planted partnership. In just under 8 months, they've already planted over 1200 trees.
With core values in sustainability, equity and inclusion, the Bloom Class team prioritizes creating trusting long-term relationships with students and parents. With a collaborative approach in mind, they facilitate your child's learning process with tailor-made classes based on their personality and learning style meanwhile, instilling the importance of bettering the planet. Students receive certificates once they've planted 10 trees, another at 20, and again at 50, creating a sense of pride in their efforts to make the world a better place.
With educators from Canada, the U.S, Ecuador and Singapore, the Bloom Class team has created incredible virtual extracurricular programs for students between the ages of 3 and 14. Some upcoming programs include Yoga with Amanda, Our World Through the Eyes of Monet, Musical Storytelling, Coding Club, Stay Organized, Book Club and their newest addition: Dreaming Big.
If you're looking to book a class or an extracurricular activity with Bloom Class and you don't know where to start, you can visit their website: bloomclass.co and book a free 15-minute confidential chat with the founder Emily, to learn more and find the right fit for your child.